Why is a caregiver job description so important?
A caregiver job description provides detailed information about the senior's daily routines, and what is expected of the caregiver while on duty 
This caregiver job description template can be customized and tailor to specific senior care needs, and provide a clear picture of what the caregiver job expectations will be. The simple act of putting the job requirements in writing lends assurance and clarity for all parties involved. The information gathered in this form will also help to create ease in the first visit with the senior. By having a few key information points the senior will feel a lot more comfortable in this new situation with a new caregiver in their personal space. Keep in mind it takes 2-3 months in order to really get to know a person and how well the new caregiver position will work out. 
Often times one person is left in charge of the seniors care, but in most cases siblings of the person in charge want to be involved, and see what value a hired caregiver will add. Sending a job description to siblings by email is a great way to make them feel involved and on some level a part of the care decisions.
What are some of the non-medical caregiver services available to seniors?
Private caregivers provide personalized care in senior's home as well as public or private residences.
Outings accompanied by caregiver (restaurants, museums, library, movie, theater, ballet, opera, weddings, funerals,  festivals, religious services, scenic drive etc.)
Groceries (assistance in the grocery store; selection, carry bags)
Errands (pharmacy shopping, bank, etc.)
Appointments (Doctor, Optometrist, Dentist, Specialists, Hairdresser, Podiatrist, beauty salon & spa, etc.)
Housekeeping (keep house clean and tidy, laundry,  keep mail organized)
Bathing & Grooming (bath/shower, shaving, cleaning teeth/dentures, assistance with toilet/diapers etc.)
Meal Prep (Same day food prep or advanced prep)
Exercise with Senior (walk, bike, swim, bowl, golf range, garden etc.)
Pet Care

(daily walk, change litter, replenish food, water, organize grooming and Veterinary appointments).
Caregiver job description template:


More Value in the Senior Care Packages:
If you are new to hiring a private caregiver?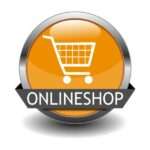 Do you plan to start a senior care business?
Professional Senior Care Business Templates Include:
📁 50+ Essential Senior Care Business Templates (WORD-EXCEL-ADOBE PDF FILLABLE)
✔️ Home Care Service Plan
✔️ Senior Client Intake Form
✔️ Care Assessment Report -One Sheet Quick Overview
✔️ Care Assessment Report -Complete Assessment-Long Format
✔️ Senior Care Information Form-Client Profile w/ Photo
✔️ Senior Fall Risk Assessment Form-Detailed Format
✔️ Caregiving Service and Fees Information-One Sheet to Present Potential Customers w/ Photo
✔️ Proposal Letter-Home Care Service-For New Clients
✔️ Proposal Letter-Home Care Service-Organizations and Health Facilities
✔️ Home Care Service Quote-Formal
✔️ Caregiver Job Description Form
✔️ Caregiver Time Sheet Weekly
✔️ Home Care Service Agreement
✔️ Senior Housekeeping Chart
✔️ Senior Personal Care-Hygiene Chart
✔️ Senior care invoice-Professional and Detailed
✔️ Hire a Caregiver Checklist-Quick Guide
✔️ Caregiver Application Form
✔️ Pre-Interview Caregiver Questionnaire-Pre-Screening
✔️ Caregiver Interview Questionnaire
✔️ Caregiver Reference Check Questionnaire-What to ask Previous Employers
✔️ Home Care Employee Job Offer
✔️ Caregiver Employment Agreement- Long format
✔️ Caregiver Employment Contract-Short Format- Good for Temp Workers
✔️ Caregiver Job Posting-Ad Sample-Copy and Paste
✔️ Home Care Tax Receipt for Senior Care Services-Send to Clients
✔️ COVID-19 Senior Visit Health Care Form-Includes Vaccination Information
✔️ Senior Non-Medical Transport  Agreement-Caregiver and Senior Client Outings
✔️ Home Care Competitor Call Script-Know How to Stand Out
✔️Home Care  Bookkeeping Checklist- Stay Organized and Pay Less Taxes
✔️ Senior Home Safety Checklist-Client Home Overview
✔️ Daily Food Log-Meal Tracker
✔️ Senior Community Services Contact List-Professionals who are a part of the Care Team
✔️ Emergency Medical Information Sheet
✔️ Client Progress Notes
✔️ Caregiving Daily Checklist (Caregiver Journal/Log of visit)
✔️ Employee Non-Compete Agreement
✔️ Final Employment Warning Letter
✔️ Termination of Employment Notice
✔️ Home Care Service Price Increase Letter
✔️ End of Life Wishes Form
✔️ Medical File Log- (2 Sizes-Letter + A4)
✔️ Medication List-(Letter + A5)
✔️ Weekly Medication Tracker
✔️ Monthly Medication Tracker
✔️ Medical Contacts
✔️ Vitamin Supplement List
PLUS+++ 5 PDF FILLABLE ADOBE FORMS (Download FREE VERSION of Adobe Reader on any device to use files)
✔️ Care Assessment Report-PDF Fillable
✔️ Caregiver Employment Application-PDF Fillable
✔️ Caregiver Time Sheet (weekly)- PDF Fillable
✔️ Caregiving Daily Checklist-PDF Fillable
✔️ Monthly Medication Tracker-PDF Fillable
Are you currently operating a senior care business and need forms?
You can purchase the senior care business templates individually or as a pack.