We can help guide you get started to create a caregiving business for seniors (2019-20)
Private non-medical care for our senior population is in great demand in many parts of the world at this very moment the need for caregivers will only continue to increase each year.
Currently governments are trying to find ways to keep up with the large volume of seniors that require additional daily support at home or in residences.
Family members and seniors are actively seeking  private care options for additional care at home, retirement communities, public and private residences.
When you decide to operate a caregiving business or if you already have one, you are already aware that it provides a unique opportunity to offer a very important and needed service for our seniors. Furthermore, you are compensated for your time while you add value to your community.
When you run your own caregiving business you must remain organized and up to date in your bookkeeping, client information (medical & personal), as well as taxes. When you have assistance with the business aspect of caregiving, you are be able to put your focus on what is truly important; you caring for seniors.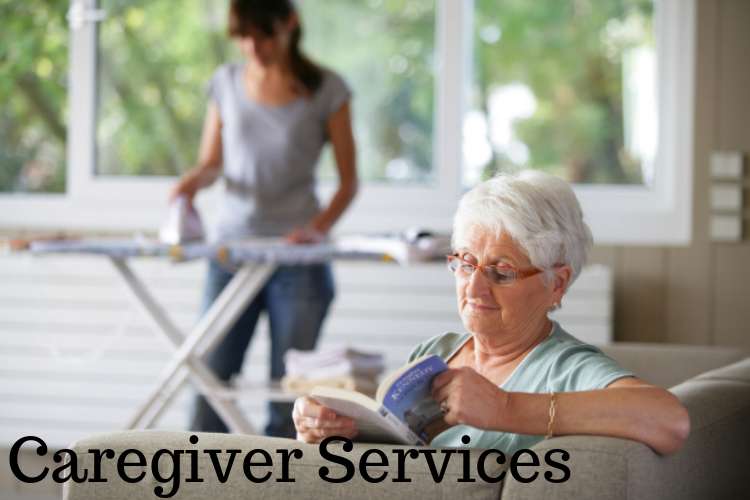 Wise caregiving has just released a full and comprehensive guide on 'How to start a senior care business', and when you purchase the eBook you will also receive 12 essential senior care document templates that will take the stress out of operating your senior care business on a day to day basis as well as the long term. 'How to start a senior care business can be downloaded on a computer, tablet or mobile phone and consumed on your own time. If you are considering a career change just know it is possible to start you senior care business part time on the side of your current job and build it slowly. This eBook is written for caregivers just starting out as well as those who wish to expand their already existing knowledge and business. The author Danielle Foley is a caregiver with 12 years experience working in home care and providing caregiver services for seniors who live in residence. She incorporated her business in 2011 and has extensive knowledge with both the side of caregiving as well as business. Many people began to ask her in the last year how to start their own caregiving business and so after many questions she decided to put together a digital guide on everything that has worked for her over the years in her own caregiving business.
This eBook begins with what is a caregiver, to marketing your business all the way to creating a business website.  A bonus feature when you purchase the ebook is that you will also receive the downloadable 'Senior care business documents' that are created specifically for the industry and can be customized for each senior client.
---
Sponsors Advertisement.
---
This easy to read eBook gives you all the information you need to get your senior care business up and running. It also helps caregivers who have already started but need to know where to look for new clients. 
Wise Caregiving is here to be a resource for senior care information, and provide the necessary senior care industry tools that caregivers need to build a stable senior care business and grow it to its full potential
How to start a senior care business (non-medical)
What is a caregiver?

Two types of caregivers for seniors

Formal caregivers are in demand

Caregiver career

Qualities of an excellent caregiver

Types of non-medical senior care that you can provide

Description of non-medical caregiver services

Outings and activities to do with senior

The business side of non-medical private care for seniors

How to gain experience as a new caregiver

Best 15 free online advertising sites for caregivers

Best 'offline' places to advertise caregiver services

Determine your caregiver rate

Ten ways to get the best senior clients

Contact professionals who work with seniors for client leads

You get the Interview-now what?

Caregiver interview questions – be prepared

How to be of service your first few visits

Good communication with the family of senior is the lifeline of your business

Do private caregivers need liability insurance?

Bookkeeping tips

Preview of senior care business templates

Wise caregiving mission

Let us create your senior care website

Senior care business templates to get you started
Included with the ebook are 12 senior care templates to help organize and protect your business, a bonus when you purchase the 'How to start a senior care business' eBook.
Senior care business templates to get you started
Senior client information form – Gather detailed information to personalize care

Senior care quote template – Professional financial quote for the proposed care needed

Job description template – Eliminate the guesswork and put it in writing

Terms of senior care service agreement – Customize this form to your business

Senior care invoice -Tailored and detailed invoice for the senior care industry

Yearly tax receipt for senior care – A year-end statement for seniors care

Daily care journal – Always keep the family informed with this detailed form

Housekeeping checklist -Safeguard the environment for a senior client with this form

Personal hygiene chart – Keep everyone informed involved in the care

Caregiver employment agreement – Business expands, and you hire a caregiver



Caregiver application form

– When you expand your business and need a position filled



Caregiver interview questionnaire

– Preparation is key



Wise Caregiving is determined to reach, educate, and prepare as many new caregivers to help seniors with their daily needs as possible. We believe by teaching people how to own and operate their very own successful senior business that we will create more happy care providers.
If are ready to make a change in careers and have thought seriously about starting your own senior care business then let us give you the necessary tools to start as soon as possible. This ebook is written for caregivers by an experienced caregiver for seniors. All the information in this eBook comes from years of gained knowledge and first hand experience.  Everything is this eBook has been tested out over the years and has resulted in a financially stable and successful senior care business. Find out how to obtain excellent senior clients by learning where to look, how to get their attention, and ultimately any job/ mandate that you want.
The senior care business document templates  are designed for a private caregiving business. You will be organized, efficient with your time, and way ahead of your local competition. Furthermore, the person in charge of senior care who selected you will view you as intelligent, innovative, a person who truly cares, and qualified to be with their senior loved one(s).
Senior care business document templates include:
SENIOR CARE INFORMATION FORM 

SENIOR CARE SERVICE QUOTE 

CAREGIVER APPLICATION FORM 

DAILY CARE JOURNAL 

CAREGIVER JOB DESCRIPTION

PERSONAL HYGIENE CHART

HOUSEKEEPING CHECKLIST

TERMS OF SENIOR CARE SERVICE AGREEMENT 

CAREGIVER EMPLOYMENT AGREEMENT

SENIOR CARE INVOICE

YEARLY TAX RECEIPT FOR SENIOR CARE

*BONUS*

CAREGIVER INTERVIEW QUESTIONNAIRE TEMPLATE


Perfect for reviewing questions before entering an interview or for when you decide to hire employees and need a format to follow.
---
Sponsors Advertisement.
---
The eBook also includes the  senior care business documents. Documents are available separately.