Top tips to market senior care services  
Simple yet effective ways for you to market senior care services 
Learn how to market senior care services and bring attention to your passion which is to help seniors. Get the word out that you are 'the' senior care company that offers superior senior care services in your area. People in search of senior care need to see you stand out and get an immediate feeling that you are without a doubt a home care company worth their time to learn more about what you have to offer. 
You have to let people know you are eager to work, committed, reliable, loyal, and most important that you are working in this field because you have the utmost respect for your elders. If you can communicate this in your profiles on care sites, and social media then you will automatically stand out from the other local care company's or independent caregivers.
When contacted, be transparent and share enough detail about yourself and your abilities, as well as what makes your service unique. 
You will have to register your non-medical senior care business,  keep files/paperwork organized, send paperwork when required to your clients/ government.
The way you market senior care services and how you respond is important
Despite having alerts set up you will still need to act quickly. Send a quick note to express your interest but address the person who posted the mandate formally. Most often you will not get an email back right away, and usually it is because the person who posted the ad was initially bombarded with messages responding to the ad.
Even though the market may seem saturated with homecare companies and private caregivers you need to know that their is still a great demand for more.
You can offer specific caregiving services that a lot of your competitors do not. The best way to find out what your competitors are up to is to simply ask them! Use the senior care competitor questionnaire to help you out with this task. If it is a true passion of yours to help seniors then your business will not only last but also take you to a place of limitless success.  
Posting your services everywhere you can will give a sense of which posts are working and online as well as offline. You will also become familiar to the posts who are serious and really need a caregiver. Some ads are a serious call for help, while others are just putting out feelers as to what caregiver options exist in the area for a later date.
Ways to market senior care services
➡️Have FAST response time to caregiver post
➡️Offer to speak over the phone or meet to discuss the job further.
➡️Correct any spelling and grammar in written communications.
➡️Provide a picture of yourself  and information about your company and its services
➡️"CAN DO" attitude. Be open and flexible to tasks that need to be done for the senior.
➡️Provide senior care transportation
➡️Have all records on hand: driving, criminal background check etc.
➡️References have to be ready to send.
➡️Pick up a phone and call! 
More Value in the Senior Care Packages that are available in the shop:
Learn how to start your own senior care business
📁 50+ Essential Senior Care Business Templates (WORD-EXCEL-ADOBE PDF FILLABLE)
✔️ Home Care Service Plan
✔️ Senior Client Intake Form
✔️ Care Assessment Report -One Sheet Quick Overview
✔️ Care Assessment Report -Complete Assessment-Long Format
✔️ Senior Care Information Form-Client Profile w/ Photo
✔️ Senior Fall Risk Assessment Form-Detailed Format
✔️ Caregiving Service and Fees Information-One Sheet to Present Potential Customers w/ Photo
✔️ Proposal Letter-Home Care Service-For New Clients
✔️ Proposal Letter-Home Care Service-Organizations and Health Facilities
✔️ Home Care Service Quote-Formal
✔️ Caregiver Job Description Form
✔️ Caregiver Time Sheet Weekly
✔️ Home Care Service Agreement
✔️ Senior Housekeeping Chart
✔️ Senior Personal Care-Hygiene Chart
✔️ Senior care invoice-Professional and Detailed
✔️ Hire a Caregiver Checklist-Quick Guide
✔️ Caregiver Application Form
✔️ Pre-Interview Caregiver Questionnaire-Pre-Screening
✔️ Caregiver Interview Questionnaire
✔️ Caregiver Reference Check Questionnaire-What to ask Previous Employers
✔️ Home Care Employee Job Offer
✔️ Caregiver Employment Agreement- Long format
✔️ Caregiver Employment Contract-Short Format- Good for Temp Workers
✔️ Caregiver Job Posting-Ad Sample-Copy and Paste
✔️ Home Care Tax Receipt for Senior Care Services-Send to Clients
✔️ COVID-19 Senior Visit Health Care Form-Includes Vaccination Information
✔️ Senior Non-Medical Transport  Agreement-Caregiver and Senior Client Outings
✔️ Home Care Competitor Call Script-Know How to Stand Out
✔️Home Care  Bookkeeping Checklist- Stay Organized and Pay Less Taxes
✔️ Senior Home Safety Checklist-Client Home Overview
✔️ Daily Food Log-Meal Tracker
✔️ Senior Community Services Contact List-Professionals who are a part of the Care Team
✔️ Emergency Medical Information Sheet
✔️ Client Progress Notes
✔️ Caregiving Daily Checklist (Caregiver Journal/Log of visit)
✔️ Employee Non-Compete Agreement
✔️ Final Employment Warning Letter
✔️ Termination of Employment Notice
✔️ Home Care Service Price Increase Letter
✔️ End of Life Wishes Form
✔️ Medical File Log- (2 Sizes-Letter + A4)
✔️ Medication List-(Letter + A5)
✔️ Weekly Medication Tracker
✔️ Monthly Medication Tracker
✔️ Medical Contacts
✔️ Vitamin Supplement List
PLUS+++ 5 PDF FILLABLE ADOBE FORMS (Download FREE VERSION of Adobe Reader on any device to use files)
✔️ Care Assessment Report-PDF Fillable
✔️ Caregiver Employment Application-PDF Fillable
✔️ Caregiver Time Sheet (weekly)- PDF Fillable
✔️ Caregiving Daily Checklist-PDF Fillable
✔️ Monthly Medication Tracker-PDF Fillable
Both the word documents as well as the Excel spreadsheets can be altered, added too or parts removed. Customize all these documents and forms to fit your exact senior care business.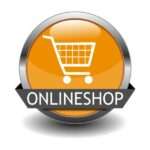 Senior Care Business Templates
Sold Separately: Click image to view templates