Be attentive when meeting new senior client

Remember as keen as you are to meet your new senior client that you are still a "stranger" to them. It takes time to gain the trust.
At this point you have most likely gone through a caregiver interview, phone calls, emails, and all the necessary protective measures. You now have the privilege of meeting the senior that you are hired to assist. You want the senior to know you are their to help but not to intrude and take over. Do not ask personal questions for the first 3-5 visits (unless they request otherwise or offer personal information) and simply ask periodically how you can be of service.
Get to know their surroundings, routines, likes & dislikes, other people in the family, neighbors or friends who may come to visit. During this time try to really listen to the direction of the family members and what they would like to see improve in the care of their senior loved one(s). This will not only give peace of mind to the family member of the senior in your care but also it will facilitate a new bond with you and the senior simply because you seem to know just what to do and when to do it. Once the senior and the family begin to trust you as the new family private caregiver you will be able to take on new tasks to improve upon the quality of the already existing care that is in place. Once you get to this stage the bonding really begins it is important to try to keep regular routines special by adding very small different additions each time.
Always keep in mind the safety of the senior when making additions or changes and, if you feel either one of them is significant enough then inform the family member in charge before anything takes place. Sometimes you may find you are stuck in a situation where the information is limited or non existent while providing care to a senior and not be able to reach the family member in charge. Our templates will help in a situation like this, you will have all the necessary info at your fingertips in the client profile assessment form on your phone, tablet or computer. These situations are what inspired the creation of the Caregiver business templates in the first place. When meeting a new senior client, having a reference at your fingertips to all the family members names, where they live and knowing something about them is crucial, at a very base level the new senior client needs to know that you know 'who' all the members are.
Caregiving template containing a 10 page document on all the information you will need in order to care for your senior client. This document can be printed out and filled out manually or filled out digitally and saved giving you access to this information from your phone, tablet or computer.
You can always take initiative. 
NOTE: Be as quiet as possible & do not wake senior to ask questions-figure it out! Some seniors do not appreciate you going through their household items such as touching, moving and cleaning but the family will. You may have to try different approaches for a while.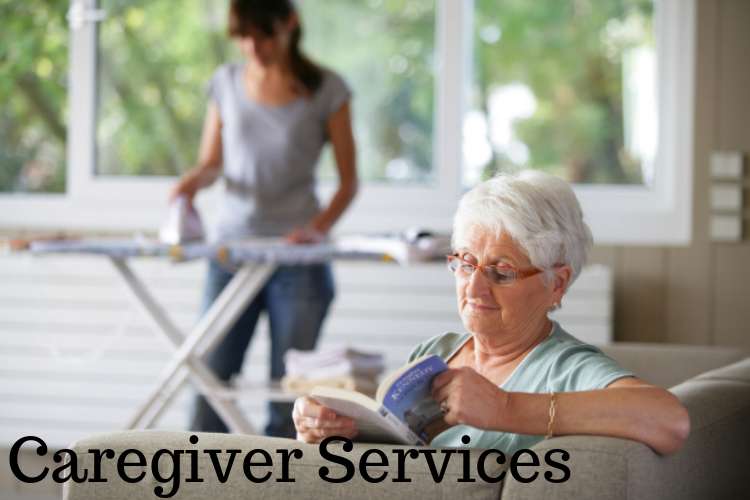 "Care for your senior client the way you hope to be cared for one day".
What you can do as a caregiver
Laundry (clean and dry- hang/dryer)

Dust Surfaces

Polish wood furniture

Wipe top blades of fans

Clean windows & mirrors

Sweep and mop (the cleaning liquids they typically use will be there just have a look)

Clean bathroom (toilet, tub, shower, sink) empty waste basket

Fold clothes

Hang up/ put in dresser the clothes that are on the floor and clean

Re-fold linen pantry- but remember how everything was placed before you remove it.

Clean Kitchen (Wipe counters, cupboards, stove, sink and do the dishes, then put ask where everything goes after the senior wakes up-they will appreciate the effort)

**do not reorganize, the senior knows where everything is!

Water plants

Shine shoes

Clean dentures

Replenish water glass next to bed

Check on dehumidifiers -empty water and humidifiers-fill containers)

Replenish and clean pet food areas including any litter that needs changing

Take out garbage and recycling

Wipe down heavy traffic areas that are touched by everyone (i.e. door handles, wall near light switches, banisters, fridge, cane, walker, wheelchair) with sanitary wipes or a damp warm cloth 3/4 water to 1/4 bleach

Start preparing for meal

Set table

close shades if you are present in evening

Beat small rugs outdoors

sweep outdoor steps if in a home

Rotate the food in the fridge (older to the front and new to the back)

Polish articles (silverware, plates, vases etc.)

Vacuum

All floor surfaces

including under small and large objects

Mattress

Lamp Shades

Under couch/arm chair cushions
---
Sponsors Advertisement.
---
These are all things you can do that will really help the senior and impress upon them that you really present because you care and take pride in your work as a private caregiver.