What are Customers Saying about Wise Caregiving's Guides and Templates?
Hear what customers have to say
---
How to Start a Senior Care Business Guide 
"Easy step by step guide that tells you how to get started right away. The best part was getting the information from a senior care business owner who actually works in the field. Thank you Wise Caregiving!" ⭐⭐⭐⭐⭐
Alyssa Martin, NY, U.S.A
---
Great Find!
"Super happy to find this hidden gem! Where has this site been? This was one of the most affordable ways to change my career- very grateful!" 
Michael, Chicago, U.S.
⭐⭐⭐⭐⭐

---
Made hiring a caregiver much easier!!!
"I had no clue where to start but the guide which was a quick read gave me the information I needed to get through the process of getting help for my parents. The step by step guide help my hand through the process, and the templates gave me a sense of security that I had everything documented from beginning to end. My parents are so happy with the caregiver we hired, and finally I have some real help. Our family can not thank you enough!!" 
M. Morris, Chicago, U.S.A.
⭐⭐⭐⭐⭐

---
Motivation to Start My Business
"I always knew I wanted to start my own senior care company but didn't know where to start. This guide is a straight forward approach and gave me the motivation I needed to finally get started! The templates took care of all the complicated start-up logistics- great value in this product!"
S. McKinnon, Florida, U.S.
⭐⭐⭐⭐⭐
---
Senior Care Invoice Template
"Danielle's billing/invoicing is very comprehensive and she is always available for any questions you may have."
F. Lussier, Montreal, Canada.
⭐⭐⭐⭐⭐
---
Just what I needed!
"It was such a relief to find these tailored templates that I can use right away in my care agency! I 100% recommend her Senior Care Business Templates!" 
Anne Marie, Texas, U.S.
⭐⭐⭐⭐⭐

---
Senior Care Templates
"These templates helped my growing home health care business to get organized and make it more secure. All the care documents you can possibly need are in this package. Good find for $20!"
M. Webster, California, U.S.
⭐⭐⭐⭐⭐
---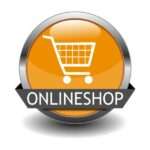 ---