Professional senior care business templates
Tailored for private caregivers and small senior care agencies. Save your business time, keep paperwork organized, and protect you the owner as well as your care workers
Senior care forms and document templates that can be 100% customized to each of your senior clients.
These senior care business documents will provide a new level of confidence, professionalism and security in your business. Details matter and when you have them writing, you can focus on what is important in your business. 
Templates Included: 
📁 50+ Essential Senior Care Business Templates (WORD-EXCEL-ADOBE PDF FILLABLE)
✔️ Home Care Service Plan
✔️ Senior Client Intake Form
✔️ Care Assessment Report -One Sheet Quick Overview
✔️ Care Assessment Report -Complete Assessment-Long Format
✔️ Senior Care Information Form-Client Profile w/ Photo
✔️ Senior Fall Risk Assessment Form-Detailed Format
✔️ Caregiving Service and Fees Information-One Sheet to Present Potential Customers w/ Photo
✔️ Proposal Letter-Home Care Service-For New Clients
✔️ Proposal Letter-Home Care Service-Organizations and Health Facilities
✔️ Home Care Service Quote-Formal
✔️ Caregiver Job Description Form
✔️ Caregiver Time Sheet Weekly
✔️ Home Care Service Agreement
✔️ Senior Housekeeping Chart
✔️ Senior Personal Care-Hygiene Chart
✔️ Senior care invoice-Professional and Detailed
✔️ Hire a Caregiver Checklist-Quick Guide
✔️ Caregiver Application Form
✔️ Pre-Interview Caregiver Questionnaire-Pre-Screening
✔️ Caregiver Interview Questionnaire
✔️ Caregiver Reference Check Questionnaire-What to ask Previous Employers
✔️ Home Care Employee Job Offer
✔️ Caregiver Employment Agreement- Long format
✔️ Caregiver Employment Contract-Short Format- Good for Temp Workers
✔️ Caregiver Job Posting-Ad Sample-Copy and Paste
✔️ Home Care Tax Receipt for Senior Care Services-Send to Clients
✔️ COVID-19 Senior Visit Health Care Form-Includes Vaccination Information
✔️ Senior Non-Medical Transport  Agreement-Caregiver and Senior Client Outings
✔️ Home Care Competitor Call Script-Know How to Stand Out
✔️Home Care  Bookkeeping Checklist- Stay Organized and Pay Less Taxes
✔️ Senior Home Safety Checklist-Client Home Overview
✔️ Daily Food Log-Meal Tracker
✔️ Senior Community Services Contact List-Professionals who are a part of the Care Team
✔️ Emergency Medical Information Sheet
✔️ Client Progress Notes
✔️ Caregiving Daily Checklist (Caregiver Journal/Log of visit)
✔️ Employee Non-Compete Agreement
✔️ Final Employment Warning Letter
✔️ Termination of Employment Notice
✔️ Home Care Service Price Increase Letter
✔️ End of Life Wishes Form
✔️ Medical File Log- (2 Sizes-Letter + A4)
✔️ Medication List-(Letter + A5)
✔️ Weekly Medication Tracker
✔️ Monthly Medication Tracker
✔️ Medical Contacts
✔️ Vitamin Supplement List
PLUS+++ 5 PDF FILLABLE ADOBE FORMS (Download FREE VERSION of Adobe Reader on any device to use files)
✔️ Care Assessment Report-PDF Fillable
✔️ Caregiver Employment Application-PDF Fillable
✔️ Caregiver Time Sheet (weekly)- PDF Fillable
✔️ Caregiving Daily Checklist-PDF Fillable
✔️ Monthly Medication Tracker-PDF Fillable
Both the word documents as well as the Excel spreadsheets can be altered, added too or parts removed.
*All documents and forms can be form filled digitally, and printed.
**If you are new to caregiving, or thinking about starting a business check out 'How to Start a Senior Care Business'. This is a good overview of the business to make sure this is the right direction for you to take.
Senior care business templates are included with guide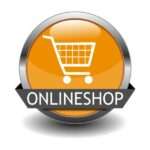 Preview some of the templates that you will receive in your senior care business template pack
Senior care information form:
10 page document with all the auto-fill information fields you will need to care for your senior client. This document can be printed out or filled out digitally and saved. This document gives you access to the information from your phone, tablet or computer and is a great tool in a medical emergency or appointment where more information is required.


Senior care service quote:
After your first meeting with a potential employer this is the perfect and professional way to follow up. Demonstrate your note taking and listening skills.

Caregiver job description:
Fill out this caregiver job description before you start with new senior client(s). Obtain job expectations in writing. Once you sign your terms of service agreement you can safely ask for more information required for the care position.
This simple yet detailed form can provide a stress free transition for a senior. Your first few visits with senior client(s) will be much more impressive and productive. Have key information on hand and deliver results in order to best serve.

Home care service agreement:
Protect the senior care that you provide. Show your new employer or client a new level of professionalism with this senior care industry specific template. This document clarifies all expectations while on duty as a caregiver for seniors or care agency provider.
Agreement includes hourly or set rate fees, expenses, reimbursements for outings, transporting senior, cancellation policy,  payment terms, and grounds for termination of service.
Senior care invoice (EXCEL):

Simply fill in or customize this invoice template, send and get paid! This invoice is tailored specifically for private caregivers and people starting home care businesses. Detailed fields with calculations included. All fields can be added, edited, or removed. Technical assistance is provided by the IT technical assistant 24/7 via email. Tax rates can also be applied (custom to your location). This invoice is what clients expect to receive when paying for premium fees for quality caregiver services.
Home Care Tax receipt for senior care:
Provides a simple and organized way for your employer and accountant to see the caregiving service expenses incurred throughout the year month by month.
Those are just a few of the templates that you will receive in the download: