Keep seniors moving and excited with these great senior outing ideas
These are a few senior outing ideas that caregivers can do with seniors when out together.
Keep in mind that any of these activities will depend on mobility,  participation, and permission.
Get out an about if you can, and as often as you can with your senior client(s). A time will come when it will become much more challenging to get out some of these senior outing ideas, and you will wish that you had done more when you could.
No regrets, get out and enjoy your time out with your seniors. Your senior clients will really enjoy the outings and appreciate your efforts.
Year round senior outing ideas:
Community Events: Check online 
Festivals
Museum Exhibitions
Art Shows
Attend clubs with senior who has a membership : even if it is just to go socially

Tennis

Golf

Gym

Bowling

Curling

Fitness/ Spa

Beauty Services

Hair/Skin/Nail treatments

Walk

somewhere scenic outdoors with benches to rest periodically.

A shopping mall during the winter months.

Swim Indoors

Find out when the senior swim is scheduled

Park close to the airport and watch planes land and take off.
Aquarium visit
Bake / Cook together
Brewery tour-see how its made together
Book a factory tour
Check local tours of how things are made (i.e. Cheese, ice cream, chocolate, blown glass decor…)
Art Class
Pottery Class
Ballet Production
Theatre Production
Movie Theatre
Symphony Concert
Bingo
Arts & Crafts
Food Tasting
Visit unique local shops (i.e. handmade toy making shop, British Products specialty store etc)
Art & Crafts Store and purchase a small project to do together
Play Cards / UNO
Chess, Checkers, jenga etc.
Make a puzzle together
Got to browse antique shops, 2nd hand stores, dollar stores (loads of fun inexpensive finds)
Large Cathedral Tour
Winter outdoors ideas & activities:
Snowshoeing
Scenic drive
Cross country skiing
Sleigh Ride
Skating
Walking on cleared paths
Spring ideas:
Sugar Shack
Preparing Garden
Summer / fall ideas:
Boat tour
Visit the Zoo or animal Park

Some parks you can stay in your car and drive by the animals

Landmark areas or activities in your area
Walk together along the water front, or ocean
Park close to the airport and watch planes land and take off
Tennis

Municipality courts are usually free and open courts in the middle of the day

Car Show
Outdoor Festivals
Garden center visit at a home improvement store
Farm visit and pick local produce

Berries

Apples

Cherries

Pumpkin




*You can then bake together or carve the pumpkin

Vineyard tour and  sample the wine (if permitted)
Local Bird Center visit
Eco museum visit
Horse, Dog, Cow Show etc.
Memorial Events (i.e. veteran events, local events)
Gardening- go to flower/garden market together and buy flowers to plant
Fireworks event
Farmer's Market (indoor & outdoor)
Outdoor Gardening
If you are thinking of starting a senior care business we have a guide and business templates to help you
Professional Senior Care Templates Included: 
Customize forms these forms to your care business
📁 50+ Essential Senior Care Business Templates (WORD-EXCEL-ADOBE PDF FILLABLE)
✔️ Home Care Service Plan
✔️ Senior Client Intake Form
✔️ Care Assessment Report -One Sheet Quick Overview
✔️ Care Assessment Report -Complete Assessment-Long Format
✔️ Senior Care Information Form-Client Profile w/ Photo
✔️ Senior Fall Risk Assessment Form-Detailed Format
✔️ Caregiving Service and Fees Information-One Sheet to Present Potential Customers w/ Photo
✔️ Proposal Letter-Home Care Service-For New Clients
✔️ Proposal Letter-Home Care Service-Organizations and Health Facilities
✔️ Home Care Service Quote-Formal
✔️ Caregiver Job Description Form
✔️ Caregiver Time Sheet Weekly
✔️ Home Care Service Agreement
✔️ Senior Housekeeping Chart
✔️ Senior Personal Care-Hygiene Chart
✔️ Senior care invoice-Professional and Detailed
✔️ Hire a Caregiver Checklist-Quick Guide
✔️ Caregiver Application Form
✔️ Pre-Interview Caregiver Questionnaire-Pre-Screening
✔️ Caregiver Interview Questionnaire
✔️ Caregiver Reference Check Questionnaire-What to ask Previous Employers
✔️ Home Care Employee Job Offer
✔️ Caregiver Employment Agreement- Long format
✔️ Caregiver Employment Contract-Short Format- Good for Temp Workers
✔️ Caregiver Job Posting-Ad Sample-Copy and Paste
✔️ Home Care Tax Receipt for Senior Care Services-Send to Clients
✔️ COVID-19 Senior Visit Health Care Form-Includes Vaccination Information
✔️ Senior Non-Medical Transport  Agreement-Caregiver and Senior Client Outings
✔️ Home Care Competitor Call Script-Know How to Stand Out
✔️Home Care  Bookkeeping Checklist- Stay Organized and Pay Less Taxes
✔️ Senior Home Safety Checklist-Client Home Overview
✔️ Daily Food Log-Meal Tracker
✔️ Senior Community Services Contact List-Professionals who are a part of the Care Team
✔️ Emergency Medical Information Sheet
✔️ Client Progress Notes
✔️ Caregiving Daily Checklist (Caregiver Journal/Log of visit)
✔️ Employee Non-Compete Agreement
✔️ Final Employment Warning Letter
✔️ Termination of Employment Notice
✔️ Home Care Service Price Increase Letter
✔️ End of Life Wishes Form
✔️ Medical File Log- (2 Sizes-Letter + A4)
✔️ Medication List-(Letter + A5)
✔️ Weekly Medication Tracker
✔️ Monthly Medication Tracker
✔️ Medical Contacts
✔️ Vitamin Supplement List
PLUS+++ 5 PDF FILLABLE ADOBE FORMS (Download FREE VERSION of Adobe Reader on any device to use files)
✔️ Care Assessment Report-PDF Fillable
✔️ Caregiver Employment Application-PDF Fillable
✔️ Caregiver Time Sheet (weekly)- PDF Fillable
✔️ Caregiving Daily Checklist-PDF Fillable
✔️ Monthly Medication Tracker-PDF Fillable
Both the word documents as well as the Excel spreadsheets can be customized. 
*All documents and forms can be form filled digitally, and printed.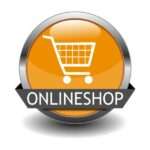 -OR-
Do you currently operate a senior care business?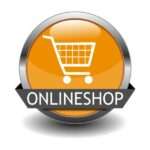 -OR-
You are looking to hire a private caregiver and would like a little extra guidance and all the templates you need to put things in writing: (click download button to see a preview of product)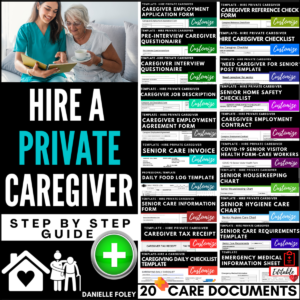 The 'Hire a private caregiver guide' also includes 22 professional senior care templates
✔️ Hire caregiver checklist
✔️ Senior Care Requirements
✔️ Caregiver employment application form
✔️ Caregiver job description form
✔️ Senior care information form
✔️ Caregiver employment agreement (long form)
✔️ Caregiver employment contract (short form)
✔️ Pre-interview caregiver questionnaire
✔️ Caregiver interview questionnaire
✔️ Caregiver reference check questionnaire
✔️ Senior housekeeping chart
✔️ Senior hygiene care chart
✔️ Senior care invoice
✔️ Looking for caregiver job post template
✔️ Tax receipt for senior care
✔️ Covid-19 Senior visit health form
✔️ Senior home Safety checklist (private home/residence)
✔️ Daily Food log
✔️ Senior community services contact list
✔️ End-of-Life wishes information sheet
✔️ Emergency medical information
✔️ Caregiving daily checklist
✔️ Caregiving daily checklist (ADOBE Fillable Form)